Limousine Special Occasions
Reviewing Our Exceptional Services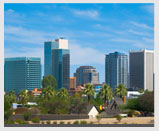 Go Limousines provides a high class limousine service for any kind of occasion. We offer a large selection of cars for you to choose from and we offer some fantastic rates too. With us, you will find just what you are looking for without any fuss or hassle. We recommend using a
quality car service
like ours because we know how problematic public transport and taxi services can be. We pride ourselves on our efficient service and professionalism and we are sure that you will agree that we only work with the best cars and professionals.
The Quality of our Cars
We ensure all of our cars are fully serviced throughout the year and fully valeted. We want to make sure that when you hire a car from us it is brought to you in
exceptional condition
and handled superbly by an industry standard driver. Whatever reason you have hired a car from us, you should expect nothing but the absolute best.
Meeting all of your Expectations
We aim to meet all of our customers' expectations and we think we have all the boxes ticked, but if there is something specific you require that you don't find on our site then just contacts us and ask. We can usually give you what you need, even at the shortest of notices. We know that things crop up from time to time and that you might need something in a hurry, like a certain newspaper or a stop off at an unplanned location. In any event you can tell us in advance or just ask your driver who will be more than happy to oblige. When you hire a car from our
executive limousine service
, you are in control!
Hiring Us When You Are in Town on Business
If you are here on business and you are staying at a hotel then we can transport you to and from your place of work to your hotel every morning and evening. You can hire us by the hour or at a flat rate. We will work with whatever suits you best and fits into your hectic schedule. If you are here on holiday and know that you will be requiring daily transportation then we can meet you from the airport or at the place you are staying. We can collect you on a daily basis or as and when required. Finding your way around or trying to use local transport can add to the stress of your travel so let us take the sting out of it for you and provide you with the comfort of an airport pick up service or
town car limousine.
Getting in Touch to Find out More
If you are interested in our service then simply contact us and a member of the team will be happy to give you any extra information about the features of our cars or the rates that we charge. We will be happy to deal with any of your requests too. Why not get in touch?
Hiring for a Special Occasion
If you are renting a car service from us for
a special occasion
then let us make it special. We will pick you up and drop you off at any location and will stock the car with whichever refreshments you require. If you have any detailed requests or would like us to stop off at an unscheduled location let us know and we will oblige. We can stop for photograph opportunities too to make the occasion memorable and allow you to take away something you can keep forever. If this sounds good why not contact us and find out a little more. You will be surprised by our low rates all year round.
Getting a Quote for the Service You Require
A professionally driven car with a
uniformed chauffeur
is always a treat for anyone and it is no surprise that our clients come back to us time and time again for all their special occasions or for each time that they head in and out of the area. To find out how you can benefit get in touch today. If you would like a quotation for any of our services then let us know and we can provide you with a rate that you will love and a service that doesn't skimp on quality!!