Anniversary Limousines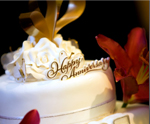 Book a Limousine to Mark Your Anniversary
We would like to imagine that we have an understanding of what makes those all-important occasions that little bit more special. We get lots of comments from our customers all the time and we listen to what they think we could do differently and where possible we try to incorporate their ideas into our services. This is why we are confident that we have got it right and that we are providing something our customers will get the benefit from. Many of our staff come from different backgrounds in the entertainment industry and so can offer their insights into how we can provide you with a limousine service that you will not forget in a hurry. We use all of the knowledge and expertise that we as a company have and we put them to good use so that we can offer you a service for almost any occasion.
Our Anniversary Limousine Services Can Help You
If you are looking for a special way to mark your anniversary then it may be that we can provide the answer. You might have trawled the internet for lots of possibilities or maybe you have asked your friends for some ideas. More often than not we find out that our new clients have been referred by some of our existing ones but it may be that you have simply come across us in your search for a limo car service. If you are hoping to make this year's anniversary celebrations even more special than last year's then you have certainly come to the right place. Instead of going back to the restaurant you frequent each year or booking that same hotel room, why not try a VIP limousine service that can really give you what you need.
If you are trying to find the perfect way to say, 'I love you' then a ride around town in perfect luxury could help you
.
Our Broad Range of Cars
With all of this in mind, and knowing just how important the occasion is to you, we offer a broad range of cars for you to choose from such as stretch limos to ride in style, sedans, hummers, and much more.   All of our rates depend on the kind of car you choose and obviously the length of time you use it for but all of our quotes include all possible charges so that you know exactly what you can expect to pay upfront before you book.
With our service, there are no hidden extras.
If you would like to learn about the limo rental service we offer then why not get in touch and ask as we would be more than happy to talk you through all of the details. Each car is special and unique in its own way and we can help you decide which one is more suitable for you and your loved one. All of our clients are different which is why we aim to provide such a broad choice. With each car, though, you can absolutely expect a highly qualified driver in a professional uniform and one that knows exactly how each car should be handled.
Our Anniversary Limos Guarantee
Of course we are insured and of course we maintain our cars to the highest standards so that you can rely on the fact that your limousine service will not let you down. We will arrange a pick up and drop off point and if you are headed out somewhere and need us to pick you up again before heading home then this can also be arranged. We can give you a quote for everything that you need. So, all you need to do now is to choose us for your limousine rental needs. Think of the smile on your loved one's face as they are picked up in one of our sublime town cars and transported around town in the style and luxury they deserve. Why not overwhelm then with the little extra touches we have already thought of and sit back with a glass or two of champagne.
We only get to celebrate our anniversaries once a year so why not do it in comfort and with a little extra glamour?
To really make an impression book a car with us today and ensure that your car can be reserved for the day and time you need it. We will be happy to describe each car's features and talk you through what you can expect on the day.
Our annniversary service includes:
In-car refreshments including champagne
Designated pick up and drop off points
A scenic route to your destination
A thoroughly valeted car
Professionally dressed driver
To hear more, contact us and book your car now